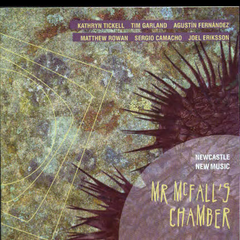 Price: £12.50 + £1.50 p&p
This CD contains music by Kathryn Tickell, Agustín Fernandez and Tim Garland, to name but a few. This is a really unusual coming-together of composers from different backgrounds and contains some stunning music. It was recorded under the auspices of Newcastle University Music Department, which is where Agustín Fernandez teaches.
You can buy it here. You won't find it anywhere else as the team at Newcastle Uni haven't yet hit on a plan for distributing it - it is, however, a remarkable CD.