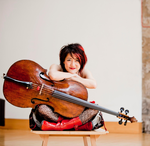 "The early days were totally wild," Su-a admits, "but they affected me deeply as a musician. Playing and expressing music in a completely different way to how I had been trained – I wholeheartedly embraced it, and I would say it made me a better and more rounded musician." Su-a Lee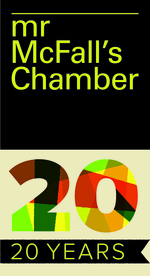 20th season of concerts, now on sale
From October, we will be touring five adventurous programmes of music, presenting concerts across Scotland, in London and the Republic of Ireland.
We will bring three shows to our home-crowd in Edinburgh, performing at The Queen's Hall and offering 20% off tickets if you book for all three.
Click here to go to the gig listings.
Jo Buckley's beautifully written piece delves into the last 20 years...
Su-a Lee, cello; Brian Schiele, viola; Rick Standley, double bass; Robert McFall, violin
'Why can't all concerts be like this - engaging, witty, relaxed, sophisticated, exquisitely played and just plain fun?' (The Times)
Sign up to our mailing list, visit our Gigs pages or follow us on Facebook or Twitter to keep up to date with gig dates, guest artists, CD releases and special offers.
Renowned for their innovative approach to programming and stylistic plurality, Mr McFall's Chamber have been described as 'the jewel in the Scottish musical crown' (The Scotsman), and lauded as 'potentially the most important single development on the Scottish music scene for a long time' (The Herald). The ensemble plays a range of music from tango through jazz and rock to contemporary classical, taking in quite a lot besides. It consists of string quartet, bass, piano, percussion and sometimes vocals - and more as required. The group's aim is always to create new audiences, new music and new directions in music.