At Home in a Foreign Land
Five programmes of music exploring migration, exile and displacement.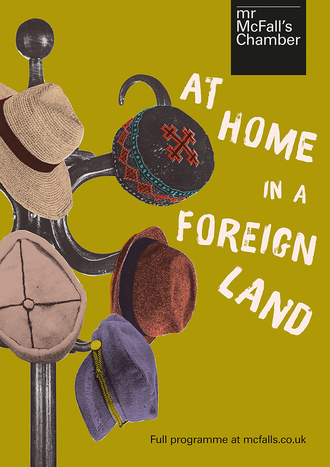 June - Dec 2018
Concerts in Perth, Edinburgh, Glasgow, Musselburgh
"Mr McFall's Chamber have been acquiring a formidable and deserved reputation for adventurous programming, the promotion of music of many hues, styles and eras, and for razor-sharp performance."
Music Web International
The season begins in June with a song setting from the Georgian composer Giya Kancheli, of Psalm 23 and poems by Paul Celan and Hans Sahl. Two months later the band will regroup, this time performing jazz-flavoured works and three new commissions. In the autumn, the string players delve first into music from Mexico and then turn to Poland, teaming up with guests artists who specialise in music from these countries. The season ends in December with the musical cosmopolitans programme, celebrating work of Mozart, Mendelssohn and Piazzolla - three composers who benefited from international teaching and influences.
Concert listings can be found on the Gigs page, and tickets will go on sale soon.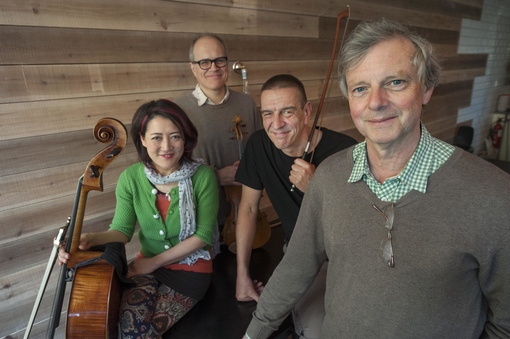 Renowned for their innovative approach to programming and stylistic plurality, Mr McFall's Chamber have been described as 'the jewel in the Scottish musical crown' (The Scotsman), and lauded as 'potentially the most important single development on the Scottish music scene for a long time' (The Herald). The ensemble plays a range of music from tango through jazz and rock to contemporary classical, taking in quite a lot besides. It consists of string quartet, bass, piano, percussion and sometimes vocals - and more as required. The group's aim is always to create new audiences, new music and new directions in music.
Sign up to our mailing list, visit our Gigs pages or follow us on Facebook or Twitter to keep up to date with gig dates, guest artists, CD releases and special offers.