sound: Scotland's festival of new music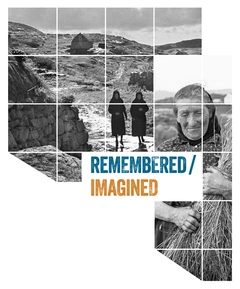 We are delighted to present Remembered / Imagined, our collaboration with Creative Producer Amble Skuse, at The Lemon Tree in Aberdeen as part of sound.
Join us on Sat 1 Nov 2014 as we showcase new works from Mike Vass, Ailie Robertson, Amble Skuse, Sophie Cooke, Charlotte Hathaway and Rebecca Sharp, with performances from acclaimed actor Angus Peter Campbell and award-winning Gaelic singer Maeve Mackinnon.
* * * * The Scotsman review
Tickets and festival info
Viva Tango! in Edinburgh and Musselburgh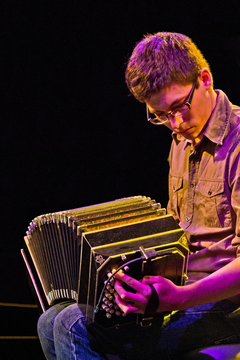 Our popular annual Viva Tango! nights of music and dancing return to Edinburgh Jam House and The Brunton on 26-27 Nov 2014.
Recreating the milongas of the Argentine 'orquesta tipica', the band of Mr McFall's Chamber is joined by a host of special guests from the world of tango song, music and dance.
Sign up to our mailing list, visit our Gigs pages or follow us on Facebook or Twitter to keep up to date with gig dates, guest artists, CD releases and special offers.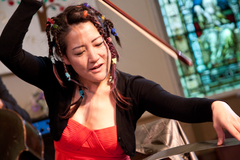 Renowned for their innovative approach to programming and stylistic plurality, Mr McFall's Chamber have been described as 'the jewel in the Scottish musical crown' (The Scotsman), and lauded as 'potentially the most important single development on the Scottish music scene for a long time' (The Herald). The ensemble plays a range of music from tango through jazz and rock to contemporary classical, taking in quite a lot besides. It consists of string quartet, bass, piano, percussion and sometimes vocals - and more as required. The group's aim is always to create new audiences, new music and new directions in music.
'Why can't all concerts be like this - engaging, witty, relaxed, sophisticated, exquisitely played and just plain fun?' (The Times)