Errollyn Wallen: Are you worried about the rising cost of funerals?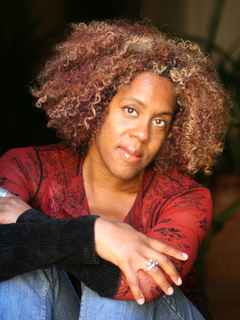 Composer Errollyn Wallen's song cycle is performed at two New Music Biennial showcases - in London and Glasgow - by the McFall's strings and soprano Susan Hamilton.
Born in Belize, Errollyn's music and text reflect life and characters from her cultural roots through contemporary composition.
London Southbank Centre
Sat 5 July, 3.00pm Free
Glasgow Royal Concert Hall
Sat 2 August, 6.00pm Free
Sign up to our mailing list, visit our Gigs pages or follow us on Facebook or Twitter to keep up to date with gig dates, guest artists, CD releases and special offers.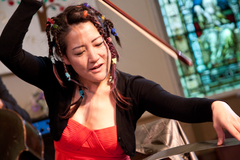 Renowned for their innovative approach to programming and stylistic plurality, Mr McFall's Chamber have been described as 'the jewel in the Scottish musical crown' (The Scotsman), and lauded as 'potentially the most important single development on the Scottish music scene for a long time' (The Herald). The ensemble plays a range of music from tango through jazz and rock to contemporary classical, taking in quite a lot besides. It consists of string quartet, bass, piano, percussion and sometimes vocals - and more as required. The group's aim is always to create new audiences, new music and new directions in music.
'Why can't all concerts be like this - engaging, witty, relaxed, sophisticated, exquisitely played and just plain fun?' (The Times)