Autumn 2019
New CD release and appearances at the Cumnock Tryst Festival
On August 30th, our new CD, "Born in Dirt an' Din" comes out on Delphian Records. This features a number of pieces written for us by composers with a background in jazz over the last few years, along with cartoon classics by Raymond Scott. This CD can now me ordered from this site - see the "Recordings" page - and any pre-orders will be sent out on the day of its release - the 30th August. Thereafter it will be despatched promptly each day.
On Thursday, October 3rd, we play our first concert at the Cumnock Tryst Festival with Capella Nova in Trinity Church, Ayr Street, Cumnock. We finish with a series of short programmes at Dumfries House on Sunday, 6th, starting at 2 pm.
"Mr McFall's Chamber have been acquiring a formidable and deserved reputation for adventurous programming, the promotion of music of many hues, styles and eras, and for razor-sharp performance."
Music Web International
Born in Dirt an' Din line-up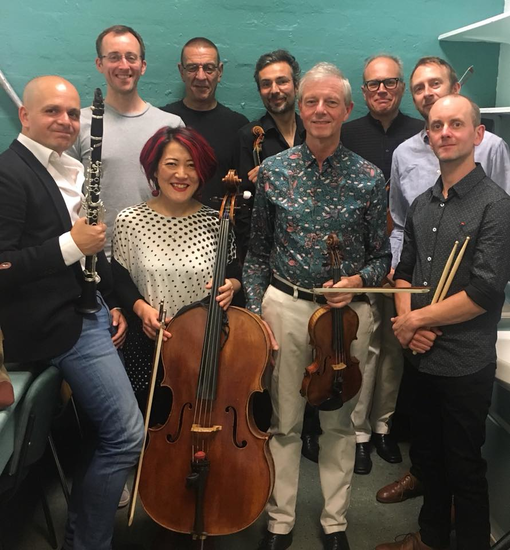 Renowned for their innovative approach to programming and stylistic plurality, Mr McFall's Chamber have been described as 'the jewel in the Scottish musical crown' (The Scotsman), and lauded as 'potentially the most important single development on the Scottish music scene for a long time' (The Herald). The ensemble plays a range of music from tango through jazz and rock to contemporary classical, taking in quite a lot besides. It consists of string quartet, bass, piano, percussion and sometimes vocals - and more as required. The group's aim is always to create new audiences, new music and new directions in music.
Sign up to our mailing list, visit our Gigs pages or follow us on Facebook or Twitter to keep up to date with gig dates, guest artists, CD releases and special offers.