News for August:
In the evening of Monday 28th August we are performing at the Rose Theatre (204 Rose Street, Edinburgh EH2 4AZ) as part of the Edinburgh Festival Fringe. Our programme includes classical music from Mexico and Cuba as well as tango from Argentina, Poland and Finland. The performance starts at 7 pm and finishes by 8.10 pm. We'll be guests of Sound House who are partnering with Bellfield Brewery at the venue - so there'll be nice (gluten-free) beer available too!
Tickets can be bought from www.edfringe.com and are £15
Guacamaya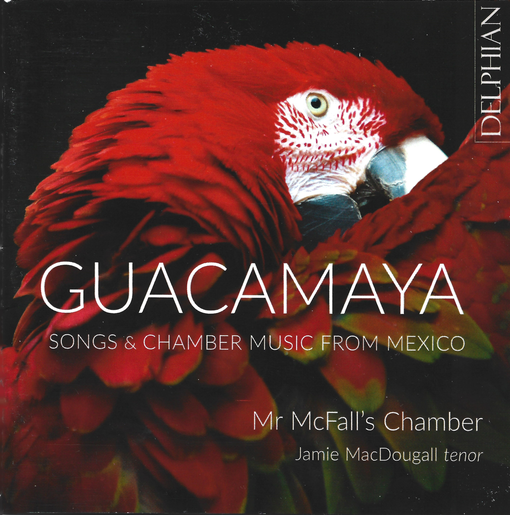 Renowned for their innovative approach to programming and stylistic plurality, Mr McFall's Chamber have been described as 'the jewel in the Scottish musical crown' (The Scotsman), and lauded as 'potentially the most important single development on the Scottish music scene for a long time' (The Herald). The ensemble plays a range of music from tango through jazz and rock to contemporary classical, taking in quite a lot besides. It consists of string quartet, bass, piano, percussion and sometimes vocals - and more as required. The group's aim is always to create new audiences, new music and new directions in music.
Sign up to our mailing list, visit our Gigs pages or follow us on Facebook or Twitter to keep up to date with gig dates, guest artists, CD releases and special offers.