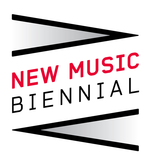 Mr McFall's Chamber has today - 26 April 2013 - been announced as one of the 20 successful commissioning ensembles for the first ever UK-wide New Music Biennial. It's a very exciting piece of news and we're delighted that our creative commissioning ideas have been recognised by a panel of leading music-industry figures.
McFall's celebrates historic links with Commonwealth countries by commissioning Bermuda-born composer Gabriel Jackson to set poems about island life by Scottish and Caribbean poets to music.
PRS for Music Foundation put out the call for projects in partnership with Creative Scotland, Arts Council England and the British Council. The 20 brand new commissions have been selected from over 130 proposals will receive premiere performances in 2014 across the length and breadth of the UK. All twenty pieces will also be featured at two weekend showcases hosted by London's Southbank Centre (4-6 July 2014) and Glasgow UNESCO City of Music (2-3 Aug 2014) and on BBC Radio 3. NMC Recordings will be releasing each piece of new music via digital downloads.
Mr McFall's Chamber and composer Gabriel Jackson join forces to celebrate historic connections between Scotland and the Caribbean by focusing on the common theme of islands. Bermuda-born Gabriel Jackson has been commissioned to write a piece for soprano, string quartet and double bass; settings of poems by Scottish and Caribbean writers about island life. The historical links between Scotland and the Caribbean have been neglected under the shadow of the slave trade. This project will not shrink from confronting this history, while, at the same time, it is intended to be a real celebration of connections, both cultural and genetic, between Scotland and the Commonwealth countries of the West Indies.
In addition to the showcases in Glasgow and London, the programme will be toured to venues across the Scottish islands in the summer of 2014.
Watch this space for tour dates and programme details as they develop!
Links
www.newmusicbiennial.com (coming soon!)
http://www.prsformusicfoundation.com/Partnerships/Flagship-Programmes/New-Music-Biennial
http://www.southbankcentre.co.uk/
http://www.glasgowcityofmusic.com/
http://www.nmcrec.co.uk/
http://www.bbc.co.uk/radio3/
http://www.artscouncil.org.uk/
http://www.creativescotland.com/
http://www.britishcouncil.org/