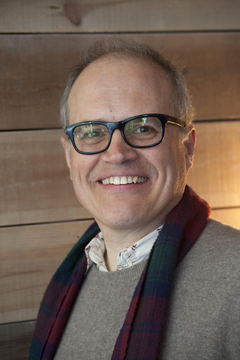 Brian Schiele, who plays viola with the group is of Argentine and English parentage. He is therefore large and loud (Argentine) as well as polished and precise (English). It can go either way.
After leaving the Royal College of Music in London, where he studied viola with Fred Riddle, he embarked on a career in chamber music, playing with the Auriol Quartet for the best part of a decade. He also freelanced in a number of London-based orchestras, including the Philharmonia (in which Robert McFall also served time) and the London City Ballet, in which he was principal viola. He also performed regular viola and piano recitals.
He still has chamber music links with the South East of England – for example he still plays for the Tagore String Trio. However, since 1994 he has been a member of the Scottish Chamber Orchestra and, through that, a founder member of Mr McFall's Chamber – for which he has also written a number of original works and arrangements.